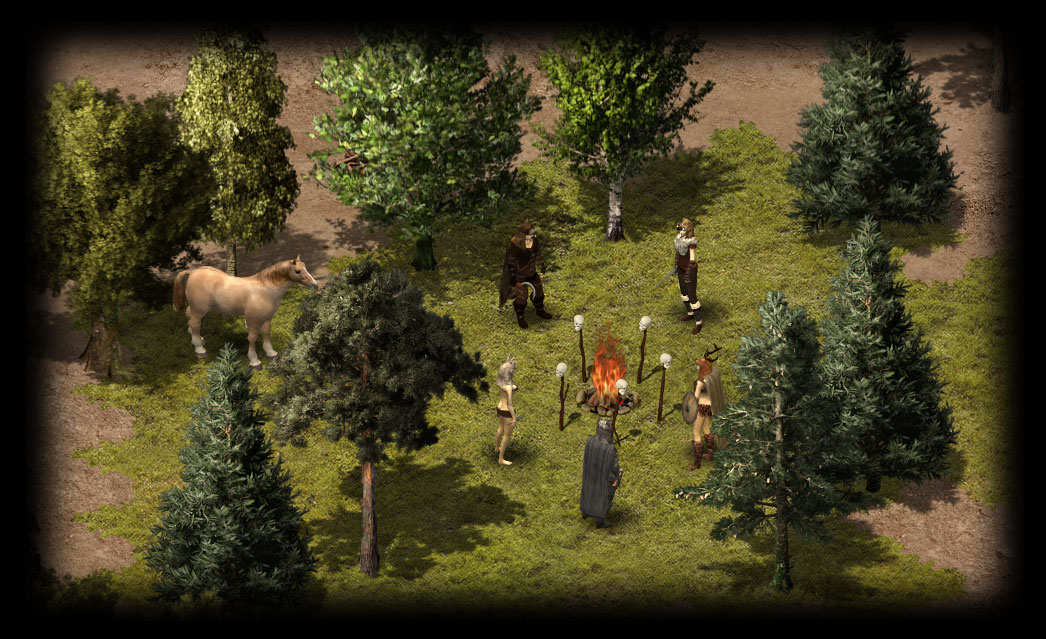 In this update we have added the possibility of zooming in the game client, - has now become comfortable playing even on small laptop screens. Added hats of the animals and fixed a critical vulnerability which allows to enter the fenced territory. More details about all changes, see below.
In order to join the other players, you need to buy one of the Early Access bundles on our website.
One step to the top-10 on Greenlight. Vote for us!
Improvements and fixes 0.8.5
Added the ability to zoom on the plus and minus keys on the numpad.
Fixed the ability to go in the loadable fragments of the map.
Changed the display borders of the visible area in order to loadable areas were invisible until they are fully loaded.
Added models for hats from the heads of hare, deer, boar, wolf and bear.
To the coordinates field has been added information about the number of the cluster , please pay attention to them for errors with duplicates animals or resources.
Nails renamed to set of nails, to avoid confusion on the cost of resources for their production.
Fixed a bug due to which could not displayed message during the mining materials.
Fixed a bug due to which the corpses were multiplied and the animation of his injured was replayed.